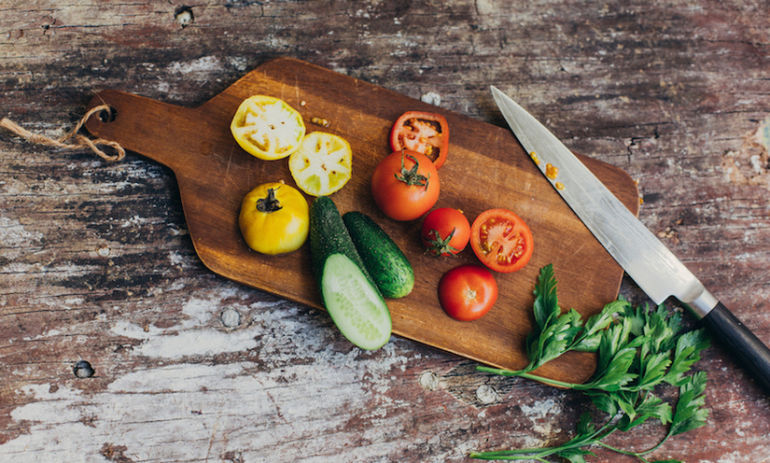 My brother Daniel died from an incurable disease when he was three. I was seven, and I remember wanting to throw stamps into his grave so he could write us. I was too shy and did not.
Ever since then, I've wanted to help people. One thing led to another and I went to medical school and ultimately became a cardiologist. Over the years, I had the opportunity to train with many wonderful and brilliant physicians and scientists.
But despite my many years at Yale and Harvard, I never learned much about nutrition. And this odd gap, I have come to learn, is quite common. It was only after my formal education was complete that I started to learn more.
I've never seen anything come close to the depth of benefits that a plant-based diet provides.
I've now been at Montefiore Medical Center in the Bronx, where I am the Director of Preventive Cardiology, for many years. When I first started, I did all of the things I was trained to do. I prescribed guideline-based medications and recommended a variety of medical procedures — all of which can be very helpful.
Nevertheless, although patients got somewhat better, their health typically did not profoundly improve. But I didn't go into medicine to help people get only somewhat better. I was looking for transformational change.
Fortunately, around that time I was given the book The China Study, which opened my eyes to the impact of plant-based nutrition. With guidance from my hospital system and Dr. Caldwell Esselstyn, I founded the Cardiac Wellness Program at Montefiore with the goal of preventing and reversing disease with a plant-based diet.
The results have been inspirational — and they have rejuvenated me as a physician.
Why I Believe A Plant-Based Diet Is The Foundation Of Health
Outside of a medical emergency, such as someone getting shot and needing urgent surgery, I've never seen anything come close to the breadth and depth of benefits that a plant-based diet provides. Some patients have even cried tears of joy because they feel so much better. (No one, however, cries tears of joy after I write them a prescription for a cholesterol-lowering medication.)
The gist of what I believe is that a plant-based diet serves as the foundation of health. Basically, if it has a face or comes from something with a face, don't eat it. And yes, I think oysters have a face.
It's never too late to embrace a healthier lifestyle — I have patients in their eighties who have seen profound improvements.
When we are born, our bodies are turbo engines. A bunch of processed foods and animal products later, we turn them into clunkers. Fortunately, it's never too late to embrace a healthier lifestyle — I have patients in their eighties who started eating this way and have seen profound improvements.
One patient example comes to mind. Mr. J is in his sixties. He was experiencing chest pain from cholesterol blockages in his heart after walking only one block. He was advised to start medications and to have a heart procedure to open up the blockages.
However, he didn't want any of that. No meds. No procedures. He was well-informed about the risks and benefits of his decision and, of course, the patient is the boss. So instead, he embraced a plant-based diet.
Soon thereafter, his cholesterol plummeted. He lost weight, his blood pressure normalized and his chest discomfort improved. After only a few months, he was able to walk more than thirty minutes without difficulty. He now jogs more than four miles and stops only because he gets "bored."
Of course, it's important to highlight that medications and procedures can be extremely helpful. We want an "all of the above" strategy when it comes to helping people.
As an Associate Professor of Clinical Medicine at the Albert Einstein College of Medicine, I also have the honor of teaching our medical students, residents and fellows about this approach. It's wonderful to see them recommend this lifestyle to their patients. Many have even started living this way themselves and have experienced significant health improvements. "Walking the walk," as they say.
I long for the day when medical schools will give equal weight to nutrition and behavior change, as they do to important subjects like anatomy, physiology and pharmacology. Until then, we will continue the cycle where our health care system is more like a sick care system, where we patch people up only to send them out to continue the habits that led to their ill health in the first place.
It's interesting to think about how life comes full circle — from being a little boy, helpless at my brother's funeral, to now having the honor to help many regain their health and prevent disease. I am humbled to join the mindbodygreen team and I look forward to sharing my experiences with you.